Created for Jordan Knecht's Untitled Final Friday at the Denver Art Museum on June 29th, 2018, I asked viewers to become participants by honestly and openly confessing their darkest anger, fear, and hatred towards "the other" by filling out A Form of Negativity. Participants were then be invited to either archive or shred this confessed animosity. The act of holding onto one's anger through archiving will come at a hefty price. With this paper properly archived, this hatred will be preserved for centuries.
Once guests filled out A Form of Negativity, they were asked to fill out A Form of Positivity as a way for each of us to remember that there is still so much good in the world, despite the constant barrage of negative news on a daily basis. I then asked guests to give this form to a stranger in the hopes of spreading good will.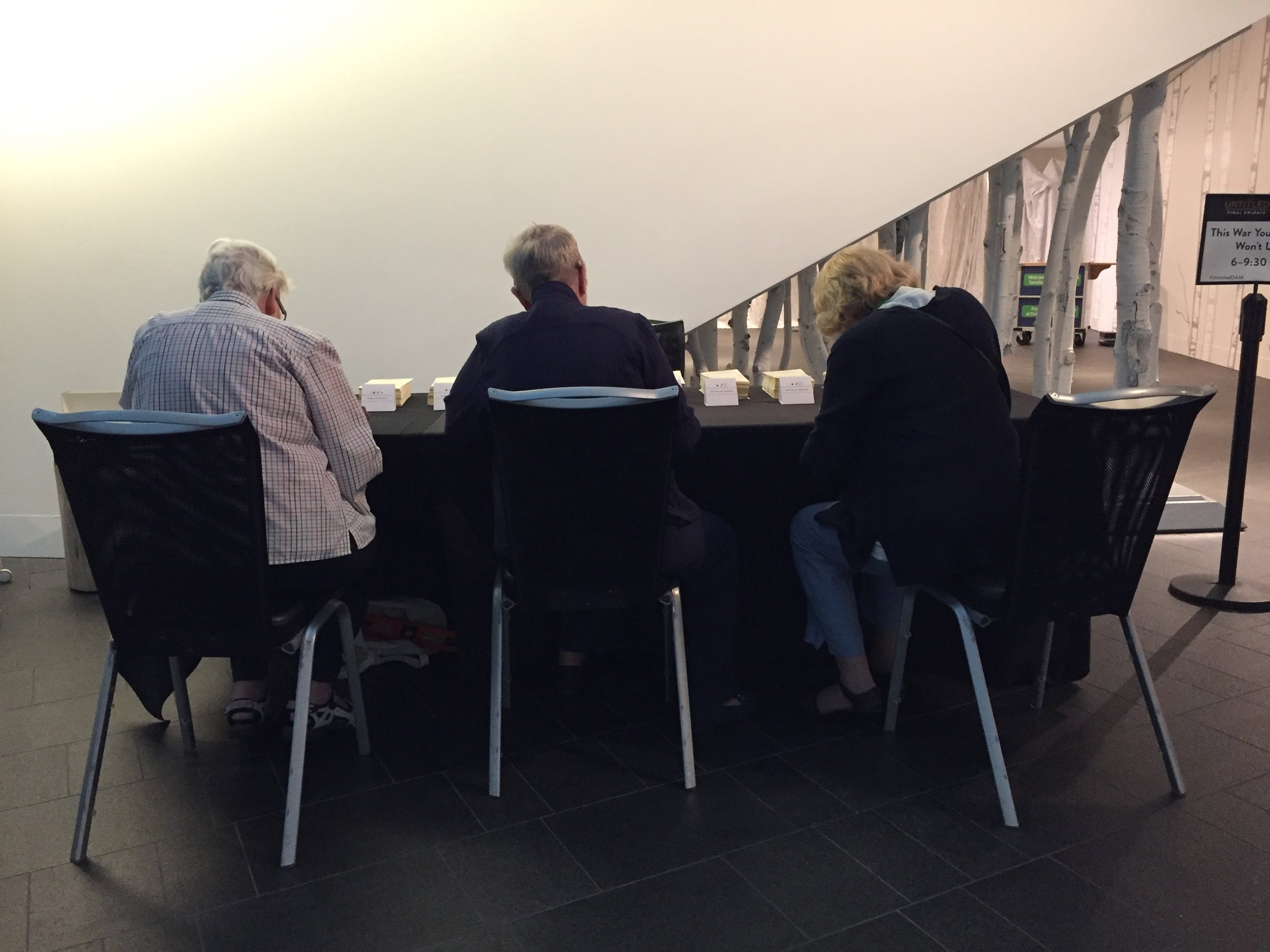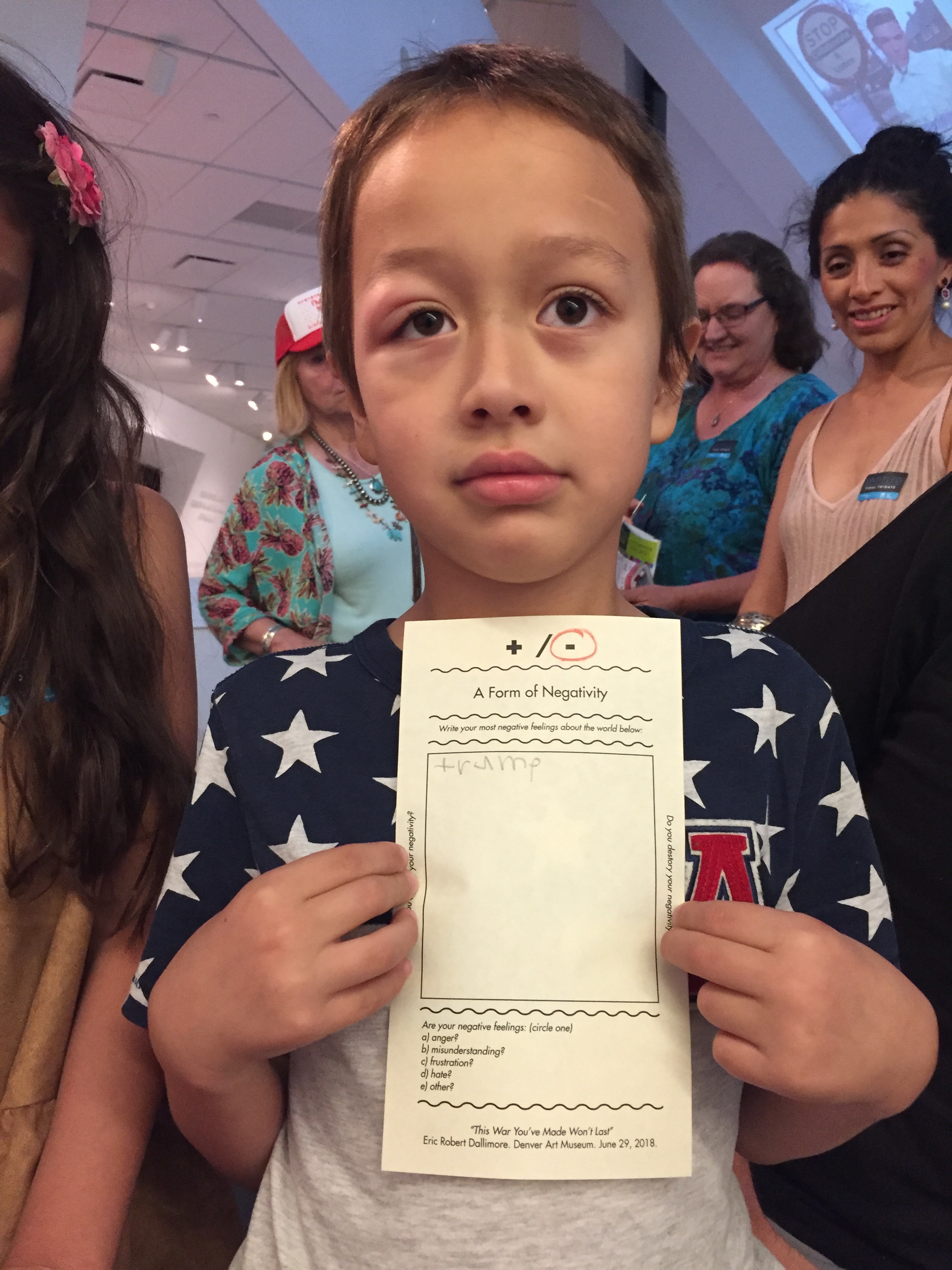 After the performance, on July 4th, 2018, I burned all of the shredded A Form of Negativity paper as a way of removing all of the hostile feelings that people wished to let go of. All of the archived pages will remain in archives in perpetuity.