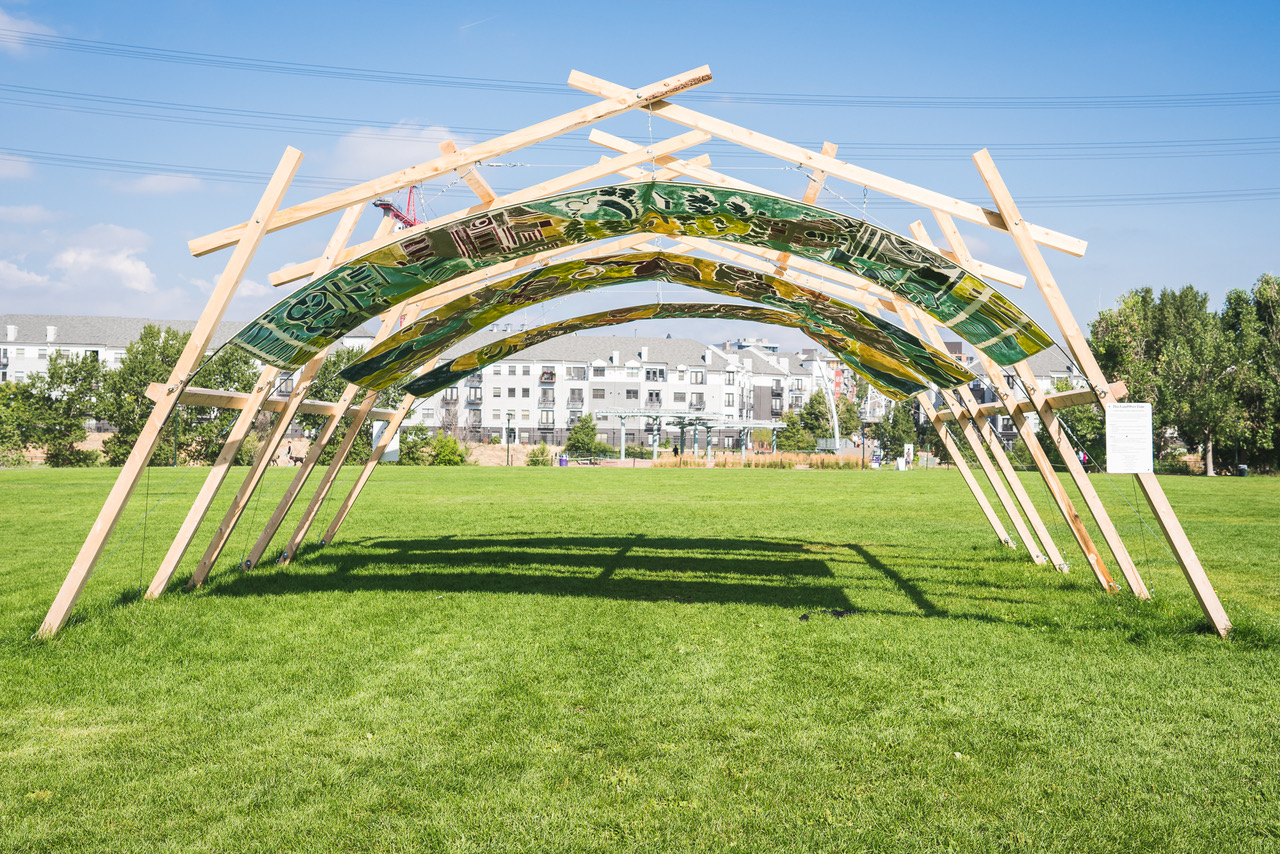 This Land Over Time 2018
These 3 arches tell the history of the beautiful land surrounding Commons Park by reaching back to the early dinosaurs that once roamed these lands, and move forward through history to celebrate the herds of bison that crossed the plains, eventually leading to the Tee-Pee which represents the Native Americans who settled this area. A second canopy telling the story of the Fur Traders + Pioneers who settled this land in their covered wagons, which eventually led to the Gold Rush. The final canopy takes us into the modern era, with the Founding of Denver and the Train Tracks which used to run through this area in volume, culminating with our now vibrant community of Riverfront Park.
Working with Seniors from Balfour at Riverfront Park and 5th graders at Westerly Creek Elementary, This Land Over Time was created through the PS You Are Here Grant from Denver Arts & Venues.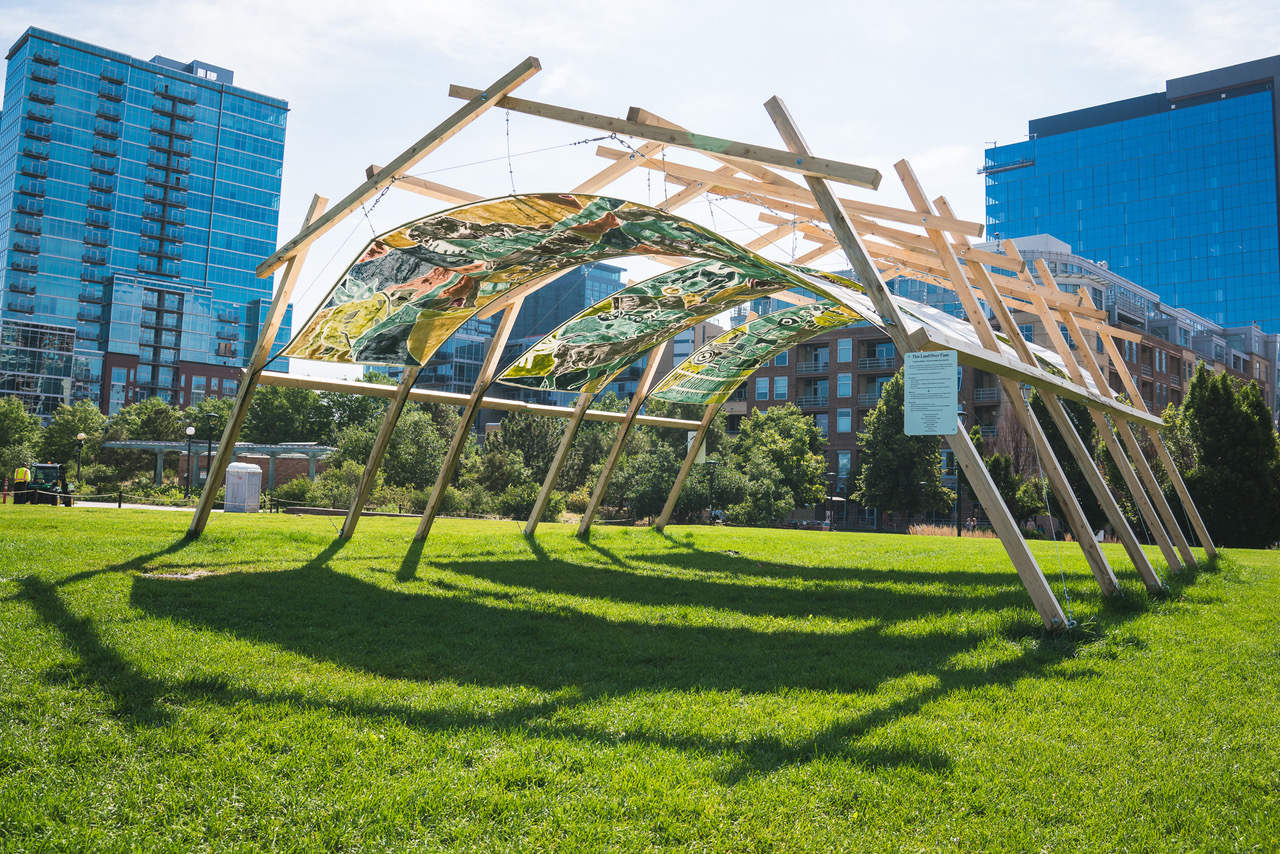 This Land Over Time provides a creative solution to the ever changing and rapidly growing identity of Riverfront Park. By providing a historical narrative of what stood before us around Commons Park, we can more respectfully create a new identity for Riverfront Park in the 21st century.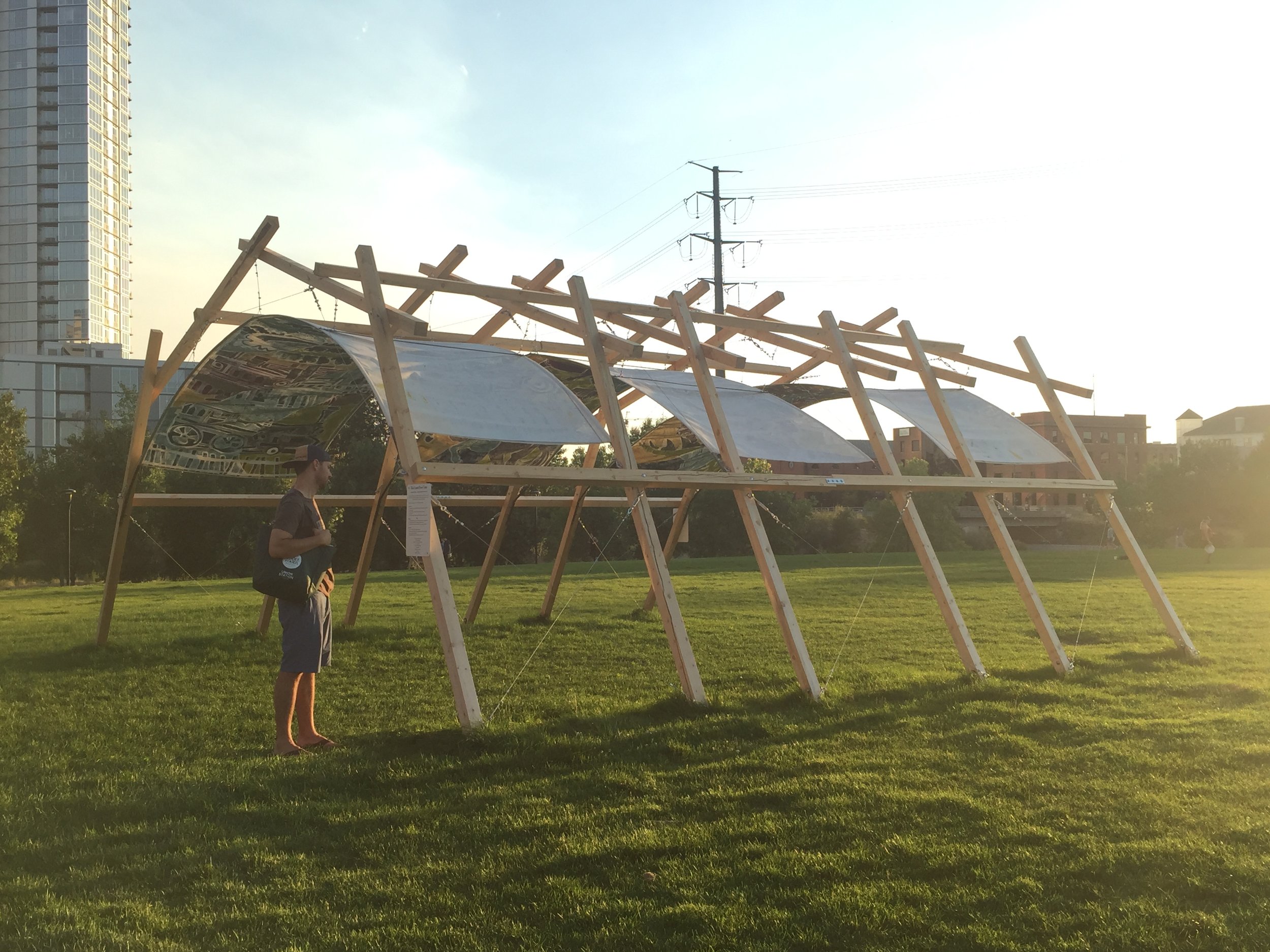 PSYAH - This Land Over Time